Okay, before we jump into how you can get a VPN that offers Dedicated IP, you need to be able to understand what it means, what it stands for, and definitely what all it can do for you.
I mean, it's always better to know and understand a product before just buying into one. So, moving on, you'll find all you need to know about using a Static IP.
But first, here's a quick look to the best dedicated IP VPN whose services not only provide access to some internet restricted locations like China or Russia with top-notch security features, but also provides static IP addresses that you should consider looking into; if a VPN is what you're looking for:
What is a Dedicated IP VPN?
What do you understand by the word dedicated? For most of us, myself included; it basically means something that is designed, created, or put together especially/specifically for you.
How great is that? I bet everyone out there wants something dedicated to them, so why not through personalized security?
A dedicated IP is a personalized IP address designed or assigned specifically for the use of one person. It keeps your privacy under your control, initiating enhanced speeds and security for both you and your devices.
And just by that, I must say, is about the greatest gift a VPN or the cyber-security Gods can give to you.
For example
Let's say you buy a VPN, and connect to one of its servers, for example, Boston. It will assign a static IP address to you that is linked to the server's location in Boston. In complete simple terms, your static IP remains unchanged and only available to your disposal.
The role of a VPN in providing a reliable dedicated IP address for you is vast. It will mask and replace your original IP address with a dedicated IP from another location.
This ensures that each time you surf the web with connection to your VPN, all the traffic from that website or activities you carry out online, are passed through an encrypted tunnel.
In short, no one can identify you nor put tabs on the activities you carry out. A Dedicated IP is an added bonus for personalization.
Best Dedicated IP VPN Service – A game-changer
A VPN monitors your online traffic and allows you to hide your identity or location by providing you with either a Dynamic IP address, which changes by the location server you choose, or a dedicated IP, which is only for individual use.
For a shared IP, it's like if you log into your VPN service and use the IP address provided to you by the server, another customer will receive the same IP address while or after you're done with the VPN. This could result in a number of problems or disadvantages concerning security.
This is where Dedicated IP comes to the rescue.
Plus if you love watching or streaming your favorite movies without any interruptions, or without any hassle in gaining access to restricted services like Netflix, then a dedicated IP is definitely what you're looking for.
When you connect to the VPN and let's say you mainly chose a certain Static IP address depending on the task you required, like accessing the US or UK Netflix library. You'll be assigned a specific server's Static IP address according to that, depending on whether the VPN provider offers it.
The Best Static IP VPN in 2020
There are around 5 VPNs below that are worth mentioning depending upon the features and overall security measures. But what they all have in common besides great speed, strong encryption standards,  best VPN deals, and more, is that they all provide Dedicated IP. We begin with: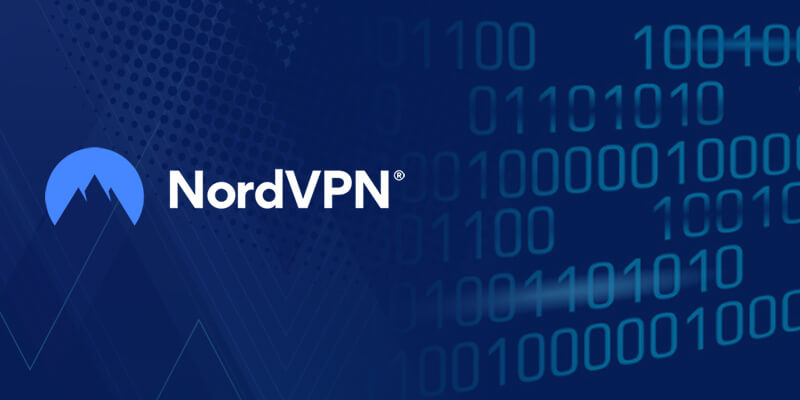 NordVPN is known to be one of the best all-rounder VPNs; rendering its services to every customer that is looking for sound security, fast speeds, and a no-log policy.
Hailing from Panama, and providing around 5000+ servers in 59 countries, this VPN, besides having the best discounts, has never failed to encompass all the best features every good VPN should have.
It's also one of the few great providers that unblock Netflix. Besides shared IP addresses, NordVPN does indeed provide Dedicated IP to every customer who needs one.
It, of course, has additional charges compared to the regular VPN price packages that are already mentioned on its homepage. They offer dedicated IP's specifically for you, at $70/year.
These static IP's are dedicated to 56 servers in 5 countries, which are mentioned below:
United States – (Los Angeles, Dallas, Matawan, Buffalo)
Germany – (Frankfurt)
The United Kingdom – (London)
Netherlands – (Amsterdam)
France – (Paris)
Additionally, to highlight other perks about NordVPN, you can utilize your static IP on unlimited supported devices. Some of these platforms include Firestick, Windows, iOS, Android, Linux, and a lot more.
If you're unsure about investing directly into a dedicated IP address, why not get a look into what the VPN is all about in my NordVPN review. You can also try out the NordVPN free trial before getting a Static IP.
Second, in line with the top VPN throne is CyberGhost. On the CyberGhost webpage, you'll come across a slogan that says "Turn blacklisting into a thing of the past", and that's exactly what it provides.
It covers a wide range of 6000+ servers in 90 countries. Besides known for having amazing price discounts, it uses military-grade encryption (AES 256-bit), access to restricted zones like Amazon Prime, and also provides Dedicated IP addresses.
With dedicated IP ranging around $5/mo., additionally charged to the regular price packages mentioned on the homepage, it offers static Ghost IP addresses of 8 servers in 5 countries, which are mentioned below:
United States – (Los Angeles, Chicago)
United Kingdom – (Manchester, London)
France – (Berlin)
Germany – (Paris, Frankfurt)
Canada – (Montreal)
There's so much that CyberGhost provides, which you can check out in my detailed CyberGhost review. There's also a 7-day CyberGhost free trial you can dive into, for testing its speed, etc.
3. PureVPN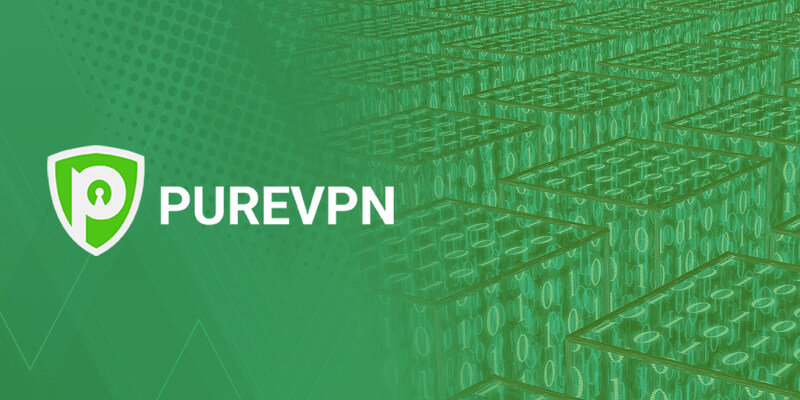 Third, on the list of top VPN's, we have PureVPN, based in Hong Kong, that covers a huge platform of 2000+ servers in 140+ countries, covering great speeds, good security measures, and user-friendly app for all clients, at affordable rates. They have an exceptional number of servers to envelope and also provide dedicated IP in 8 countries.
The add-on price for attaining a dedicated IP is $0.99/mo., which is definitely a cheap price, covering servers in 8 countries, mentioned below:
USA
United Kingdom
Hong Kong
Singapore
Canada
Germany
Malta
Australia
In short, if you subscribe to PureVPN, you'll be offered a chance to either use shared IP addresses from numerous locations, or buy a Static Pure VPN IP address from either UK, US, Canada, and 5 other countries, depending on your needs.
4. VPNArea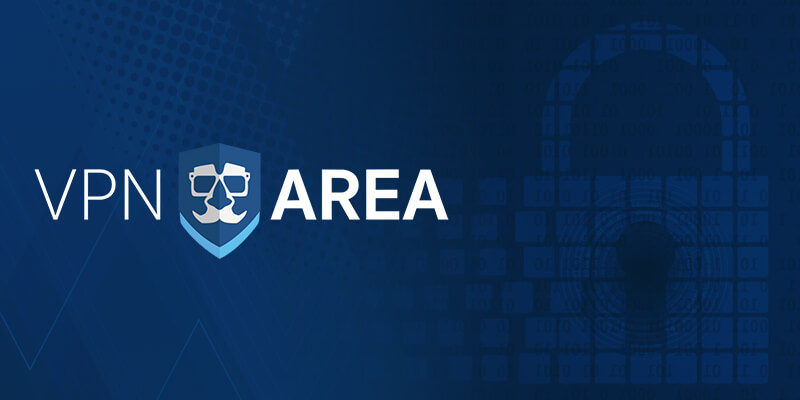 Not far from being among the top 3 VPN's is VPNArea, providing good speeds and unbreakable encryption. Besides this, they provide steady speeds for streaming and around 100+ servers in 65 countries, available to important platforms. They also provide dedicated IP addresses, which is another plus point.
Their list of static IP prices, however, varies according to the servers which you'll see at the bottom of their sign-up page. All in all, they have around 17 servers in 11 countries, mentioned below:
USA (Los Angeles, Washington DC, Dallas, Charlotte, Atlanta) ($20)
Canada ($40)
United Kingdom ($30)
Netherlands ($30)
Germany ($30)
Romania ($30)
Sweden ($40)
Hong-Kong ($40)
Australia ($44)
Singapore ($40)
Bulgaria ($30)
5. TorGuard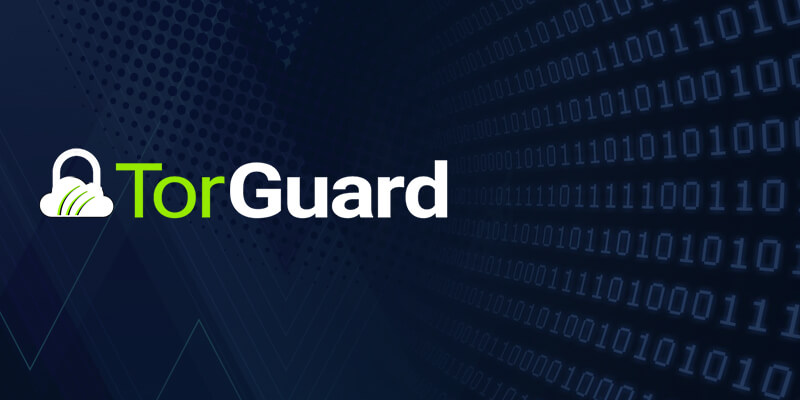 TorGuard has the biggest server location option open to 3000+ servers in 50+ countries, compatibility across multiple platforms, and unlimited speeds + bandwidth, it also provides its customers with Dedicated IP.
The list of servers for dedicated IP is spread across 46 servers in 36 countries, having a variation in its static IP add-on prices, which are mentioned below:
| | |
| --- | --- |
| Australia | Austria |
| Belgium | Brazil |
| Bulgaria | Canada |
| Czech republic | Denmark |
| Finland | France |
| Germany | Greece |
| Hong Kong | Hungary |
| USA | Iceland |
| Ireland | Israel |
| Italy | Japan |
| Latvia | Luxembourg |
| Mexico | Moldova |
| Netherlands | New Zealand |
| Norway | Poland |
| Portugal | Romania |
| Spain | Sweden |
| Switzerland | Thailand |
| UAE | UK |
Now since we got the list of all the servers for Dedicated IP, let's discuss the add-on price list, which may or may not be confusing to you. But not to worry, let me break it down for you:
The add-on price of dedicated IP depends on the billing cycle you choose for TorGuard's VPN service.
A monthly subscription of $9.99, the dedicated IP on all servers mentioned is $7.99
Quarterly subscription of $19.99, the dedicated IP on all servers mentioned is $18.99.
Semi-annual (6 months) subscription of $29.99, dedicated IP on all servers mentioned is $36.99.
Annual $59.99 subscription, dedicated IP on all servers mentioned is $54.99/year.
Biennial (2 years) subscription of $99.99, dedicated IP on all servers mentioned is $82.48/2 years.
Note:
Just going over the facts for all the 5 VPN's mentioned above regarding dedicated IP, which states that all static IP addresses have additional costs and can be purchased only on top of a valid VPN subscription, and is available to 1 dedicated IP per account.
Dedicated IP VPNs to avoid
It's wise to go through VPN reviews or do a little background check of the VPN you settle for or rather; have your eye on. Some VPN providers may offer Dedicated IP addresses, but they come out a little faulty. If a Static IP VPN is what you're looking for, then here are a couple of providers to avoid:
Choosing the perfect Dedicated IP VPN service
Looking for the best VPN for all your surfing needs means to choose one that is perfect in every sense of the way; what every VPN should have in terms of features. It's a lot like shopping for a perfect pair of shoes; it should be clean in design, easy and comfortable to work in and last you a long time.
A good VPN should not only cater to providing you with a static IP address but should also have the features and specifications that fit the bill in every way. Regardless of whether you're looking for a US IP address, a New Zealand IP address, Dutch IP, or Venezuelan IP address that's Static, the VPN you choose for it should involve much more in performance and features.
It can be defined as a virtual private network that helps every customer surf the net without having to worry about their identities or locations being seen, furthermore providing the cloaking of all internet activities.
It should incorporate:
User-friendly interface
Amazing or reliable speeds
A wide array of IP address locations and servers
Tight security
Strong encryption and protocols
And a 24/7 helpline available at all costs
This is why the top 5 VPN's mentioned above are ranked as the best. It is the all-round feature that makes them respectable apart from providing Dedicated IP addresses.
However, if you've managed to order a Static IP address from one of the 5 providers, you can run some tests to see whether they work smoothly or not. To make sure no DNS, IP4, or IP6 is leaking, you can test it out on any "What's my IP" website or on "ipleak.org".
Here's why you need a VPN that offers a dedicated IP address
You should know that if internet surfing is what you love to do day in and day out, then why not make the internet a safer place to be in? For that, a VPN should do just the trick. But again not every VPN can fulfill all your needs, especially where speed is concerned. I mean why share the luxuries of the internet with the world when you can own your own space.
For that, I'd suggest you go for a VPN that not only provides basic security measures but also caters towards providing static IP addresses for every customer who's looking for a little more privacy.
Besides adding a thick layer of protection to all your surfing needs, and being a regular or hard-core internet junkie, there is quite a bit of reason why using a Dedicated IP address would add more benefits to your daily surfing.
Here are some of the reasons why you need a Static IP:
Streaming
It allows you to stream and access restricted platforms like Netflix safely. There are cases where Netflix and other services like Hulu, put a ban on VPN services or IP addresses found abusing their policies. They can detect multiple uses of the same IP from different users in the past and present.
You'll be restricted from using Netflix and other streaming services, and might probably receive a pop-up telling you to switch off your proxy. This is where a static IP can do a lot of good in being able to break geo-restricted platforms and can provide a dedicated IP address that will show Netflix that you originally belong to the US.
Online transactions
It makes your online transactions safe again. You never have to worry about anyone stealing your credit card credentials ever again when using an IP provided specifically for you. Especially in the case when banks usually put a block on VPN IP's, knowing that multiple people are using it at one go. This is where a dedicated IP address will be the safer option for all your banking experiences.
Another reason why you'd need a dedicated IP address is that some of you, who use a VPN to log in to their online bank accounts, might be provided with more than one IP address every time you log in.
If banks are already precarious of the fact that you're using a VPN, why take the chance of your accounts being frozen for unauthorized access, from the numerous IP addresses used to log into your accounts? A Static IP will help you avoid any further online obstructions.
Fast speeds
If you're a movie or streaming geek, then a dedicated IP is definitely for you; where fast speeds are concerned. You never have to wait forever to watch your favorite shows when a larger amount of users are connected and sharing the same IP address at the same time.
Blocked
With a dedicated IP, your space is your own. You don't have to worry about being banned or blocked from certain websites due to the crimes of others who're sharing the same IP address as you. So surf safely with a dedicated IP on your side.
Other than that, due to other VPN users often abusing their rights, certain IP addresses get blocked or banned from certain websites. That means added time for you to look for a server that isn't already blocked.
Authentication methods
Authentication methods decrease when you have a static IP. Google won't have to constantly test you to see if you are who you really say you are. I mean why go through the trouble of constantly having to tick the image boxes on reCaptcha when you can get a dedicated IP for yourself, making it easier for you to get into all your online accounts.
Gaming
It makes gaming a whole lot easier and interruption-free. You don't have to constantly sign in to your profile over and over again; for authentication reasons, in case stopped mid-way through the game. A dedicated IP can give you the best gaming experience you need.
Web-surfing
It's pretty frustrating when you can't get into your favorite website. This is caused when a large number of people use the same IP address. It immediately triggers off a few websites into blocking these addresses; that may or may not be assumed as being up to no good. This is why we use dedicated IP, to avoid fraudulent assumptions or activities like these that are caused by others.
Business ventures
A Dedicated IP is much more than you believe it to be. For some, it may just be additional VPN costs. However, there are important business or official reasons why you'd need one.
Sometimes you might be told to work from home or through remote access. A dedicated IP address will make sure that your corporate accounts, files, websites, and systems are secure and only authorized to you.
All-in-all, only a Dedicated IP address might help to diminish these issues and at the same time provide you with the best streaming and online experiences, while hiding your physical IP address.
The downside to dedicated IP VPN services
For us to be able to surf safely through the various doors of the internet, we will always require that extra bit of security and most importantly anonymity. Even though dedicated IPs have and still do a lot of wonders for every customer out there who is in need of all-round VPN services, there is always a down-side to everything.
Sadly, when you use a dedicated IP, your traffic isn't intermingled with the traffic of the rest who're using shared IP addresses. This, as a result, lowers the privacy rate.
But it's not all bad. Even though a dedicated IP provides a smaller platform for privacy, you can, however, use it whenever you see it fitting and can ultimately switch to a shared IP address if needed.
To conclude
A VPN on its own provides an ample amount of security measures – all that we need when surfing the internet. There are times when we find ourselves on the wrong side of the online world; that's where a VPN comes in.
Besides the need to buy into a secure VPN, why not try out a dedicated IP VPN while you're still on your 30-day trial that always comes with a refund policy.
I mean there's no harm in wanting the best for yourself. You'll be provided with the option to either use a Shared or Dedicated IP address with overall advantages.
In fact, even your ISP could provide you with a Static IP, but that still lacks security and privacy. A Dedicated IP from your VPN provider, on the other hand, comes with added security features.